Years of experience for ODA & USDA Fumigations

Fumigation can take place while you're in-between moves and while all your belongings are in the moving van. Simply drop off your moving van in our secure off-street parking area and we'll perform the fumigation right inside the moving van. Or, we can come to your site...It's your choice!

We also do fumigations for:



Below is a small sample of items that we have fumigated over the last 69 years: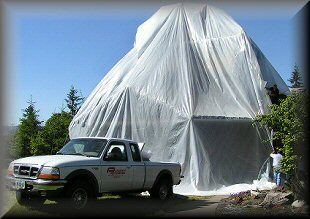 A wooden boat that was suffering from pests.
This is a large wooden statue located in a local park that was in danger of being damaged beyond repair due to pest damage.
Rain, Shine, Sleet, or Snow...We can fumigate anytime!!
A fumigation of shipping containers that were coming from another country.
An antique Chair that had been a meal for bugs...See right photo for the close view of the damage they left behind. The fumigation was done to stop any further damage from occurring.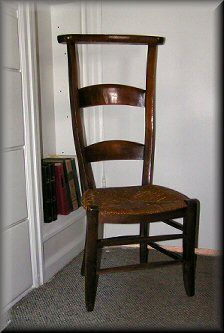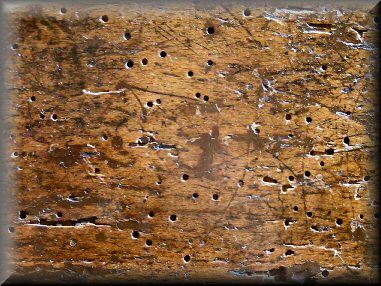 Hay that we fumigated so that it could be shipped. After the fumigation is complete the hay is 100% safe for feeding to animals.
By fumigating items when they're shipped, it stops any pests from being transported to or from other states or countries.
All processes follow the domestic and foreign phytosanitary requirements